Back to blog
How to Unfreeze Your Credit Safely
Almost everyone wants to have control, especially of their most important assets. Your identity, financials, and belongings are usually high on this list. Today we'll discuss Freezing and Unfreezing your credit, why it's important, the pros and cons, and how to do it. 
Why unfreeze your credit?
While it's always a good idea to keep your credit Frozen when you are not in need of new credit or loans, unfreezing your credit has its advantages. We'll go over some situations where unfreezing your credit can be useful.
Are you in the market for new credit?
The most common reason to unfreeze your credit is if you're planning to (or recently did) apply for a new credit line of some sort. It's necessary to unfreeze your credit reports anytime you want to enable someone to run a credit check on you—such as when you apply for a loan or credit card or fill out a rental application with a landlord. Sometimes access to your credit report could be part of a background check if you are applying for a new job.
Credit Monitoring Services
Sometimes consumers want to monitor their credit using an online service or app (like Cyrus). This could also mean a one-time glance at your credit score, or limited information. In order for them to access this information, they will request what is known as a "soft" pull on your credit. It's a type of inquiry that doesn't affect your credit score like a "hard" pull on your credit. Either way, your credit needs to be unfrozen for them to retrieve this information.
Unfreezing credit definitions
When managing your credit, you want to establish control. Whether you Freeze or Unfreeze your credit report, you will be in control and limit your risk for identity theft.
Temporary vs. Permanent
If you're talking about tattoos, we know the ramifications. Let's stick with your credit for now. If you want to be prepared for a credit inquiry, but you don't know when the creditor will pull your credit, it's best to permanently remove the freeze. You can always manually reactivate the freeze at a later time when you are no longer applying for credit.
However, if you know your creditor is going to be pulling your credit today or tomorrow, or on a specific date, you can set a specific date range to unfreeze your credit for only those dates.
Credit Freeze | Credit Lock | Fraud alert
Credit freezes and credit locks both restrict access to your credit reports. But credit freezes are free, while credit locks may be offered as part of expanded paid services. Applying either a credit freeze or a credit lock at one of the national credit bureaus (Experian, TransUnion or Equifax) restricts access to your credit file, limiting credit checks that are typically the first step in processing applications for loans or credit cards.
A credit freeze or credit lock may be a wise idea if you've been victimized by an identity thief or if you know your personal data has been stolen, compromised through a data breach or otherwise exposed to potential abuse. When this isn't the case, a fraud alert is often a better alternative.
Conversely, fraud alerts allow lenders to see your credit file, but it requires verification of your identity before any credit application is processed or any new account is opened in your name.
Have a deadline? No problem!

The process of unfreezing itself could just take minutes on the credit bureau websites, and it is reflected in the online account of the credit bureau instantly. If you make the request online or by phone, the three major credit bureaus are required to lift the freeze within an hour.
How to Unfreeze your credit
Unfreezing your credit is so easy. All you need is a free account at any/all of the 3 major credit bureaus. It takes a couple of minutes to verify yourself when you sign up for each, but it is well worth it. Below, we'll show you how easy it is!
Activate Credit Monitoring
With Cyrus you get:

3 bureaus credit monitoring and scores
24/7 Response Center
Identity theft insurance up to $1M
Online account threat protection
Download Cyrus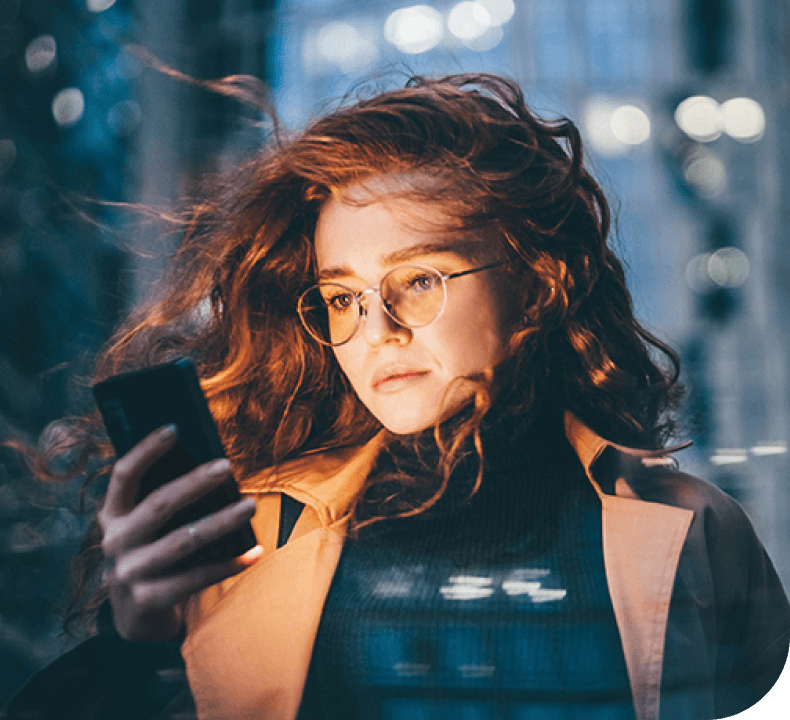 Equifax
Here's how to contact Equifax.
Phone: 1-888-298-0045
Mail: Equifax Information Services LLC, P.O. Box 105788 Atlanta, GA 30348-5788
Experian
Here's how to contact Experian.
Phone: 1-888-397-3742
Mail: Experian Security Freeze, P.O. Box 9554, Allen, TX 75013
Transunion
Here's how to contact TransUnion.
Phone: 1-888-909-8872
Mail: TransUnion, P.O. Box 160, Woodlyn, PA 19094
Safe Unfreeze
Whenever you decide to unfreeze your credit, you want to be as safe as possible. This means 24/7 monitoring and alerts with a service like the Cyrus App, for instance.
Why credit monitoring is so important
Your identity is one of the most important non-physical assets you have, and it can affect more tangible assets like money, tax returns, home, vehicle, and even medical insurance. Identity theft is more and more common with every day that goes by. To prevent this very damaging risk, it's important to subscribe to a reputable credit monitoring service and set up real-time alerts. Credit monitoring alerts will inform you of various important changes to your credit report such as new credit inquiries, new accounts opened, and changes in your score.
Cyrus credit monitoring
The Cyrus app has many very impactful features, all of which protect the consumer's identity and overall cybersecurity. One of the highlights of the Cyrus App is Credit Monitoring and Alerts. It's very easy to set up and activate. You would enter in the same details as any credit bureau website or other monitoring service. It's extremely safe and secure, and you would receive alerts via email and push notifications right to your device.
F&Qs
Why Would I Unfreeze My Credit?
Generally the best reason to do this is when you are planning to apply for credit in the short-term.
Does it cost money to Freeze/Unfreeze My Credit?
You should never have to pay a fee to utilize this service. It's your right under the Fair Credit Reporting Act (FCRA). As long as you have a Free online account with Experian, Equifax, or Transunion, you can make these changes whenever you want. 
How long does it take to unfreeze my credit?
The request itself can take just minutes, if you call the credit bureau directly, or do it on their website. Once requested, it could take up to an hour to be seen by whomever is inquiring about your credit report.
Where do I get my PIN?
Whenever you set up a Freeze for the first time, you are issued a PIN. You should write it down or save it somewhere safe. You don't always need it to make changes, but some credit bureaus may require it. This is to protect you from someone else unfreezing your credit without your knowledge.
What does it mean to Thaw my credit?
This is a phrase used interchangeably to reference unfreezing your credit report. 
Take Control of Your Personal Cybersecurity