Back to blog
The Facebook account was hacked? Here is how to recover.
Facebook is one of the most popular social networking apps today, making it a common and desirable target for hackers. With over a billion users, internet scams and hacked accounts are nearly inevitable. So don't be shocked if you or one of your friends fall victim. The key to recovering a hacked Facebook account is acting fast and knowing your options, so here's what to do—and how to protect yourself moving forward.
Issues with your IG? Read how to unhack Instagram accounts
Before you start you should know
We've worked directly with thousands of individuals attempting to recover their hacked social media accounts. Now our Cybersecurity Experts are going to share the most common and effective ways to recover your hacked Facebook account.
Meta doesn't make it easy to recover your account, and some methods are better than others. We've tested them ALL, and want to help you get through this stressful situation. The feeling of recovering a hacked account is like no other, and we're on the journey with you. Let's get into some key things you should know:
1. Hacked once? You are at higher risk!
If you've been hacked once, you are 5x more likely to be compromised in the future. This may just be the beginning. Your other accounts are immediately put at risk, and not just social media. This could include even more valuable assets like your primary email account, online banking, credit accounts, Crypto wallet, and more. It's important to protect yourself from further damage!
2. Account restoration may take time
In an era of instant gratification, it helps to take a deep breath and trust the experts and follow proven instructions to achieve ultimate success. Patience and persistence is key. We'll share multiple recovery methods with you, which all vary in effectiveness and timeline. If you put in the effort and attention to detail with the various recovery methods, this could greatly increase your likelihood of account recovery and reduce the overall resolution time (along with your stress!).
3. Enable 24/7 online account monitoring & insurance
Whether you recover your account, or simply want to secure other existing accounts, you should enable 24/7 monitoring for your online accounts and credit report to ensure your security moving forward. Cyrus offers the monitoring you need. For an extra layer of safety, you can activate our identity theft protection insurance.
4. Protect your inner circle
Hackers move fast by using your identity to reach out to your inner circle, and they use this tactic endlessly, because it works. If you haven't done it yet, share Cyrus to protect the people closest to you. It's much easier to block a hacker than to remove one. Most hacked accounts have sensitive information and passwords exposed on the dark web. Cyrus scans not just you but also your loved ones, to make sure you're all safe.

You can learn about your potential exposure and protect yourself with our customized app! Download Cyrus and Follow the Steps!
Discover your threat level
So what does Cyrus do?
Determine Your Threat Level
Understand What Should be Protected
Respond & Protect
24/7 Monitoring

Try for free
The Most Effective Recovery Methods
There are 2 Primary recovery methods which should do the trick for the majority of cases. We'll provide a summary below, with links to more detailed descriptions:
Submit a photo of your ID in the Facebook app.
This is the absolute best way to verify your identity and get your account back.
The flow is pretty straightforward (as long as you can find your account)
Facebook typically reviews these within 1-2 business days
Once approved, they send you a Login Link to reset your password, at which point you can change a lot of your account contact, and security settings back to pre-hack parameters.
*Click Here for more insight into this process
Report your account as compromised

This process is always initiated via the web (regardless of your device)
It's another flow which allows you to verify your legitimacy by entering a PREVIOUS account password (which a hacker shouldn't know).
Once verified from the previous password, they will usher you through some steps to reset your password and take back control of your account.
This method may also entail submitting a Photo ID (which is always a good idea), or verifying specific account activity, your date of birth, and other information only you would know.
*For more general information on recovery methods for Facebook, view this article from Cyrus.
Why Social Accounts Being Hacked
Hackers don't just target celebrity accounts anymore, but ordinary people just like you. So what do these hackers want with the account anyway? What are they doing with them, and why is it so difficult to contact Facebook support about this issue?
To keep a long story short, though some hackers use Facebook accounts to spread spam or propaganda, most use them to make money, as much money as they possibly can. Since the account has your name on it, more people – especially your followers – are likely to believe anything they post, comment on, or send in a direct message. Plus, hackers like to prey on the fear and desperation that individuals may feel after getting locked out of their accounts; convincing them to send hundreds, if not thousands of dollars with the promise of returning the account. Spoiler Alert: They never give it back! So what can we do to protect ourselves?
Recognize the Common Facebook Scams & Stay Away!
Phishing Messages. These could come from email, text, DM, etc. but they all have the same idea. The messages usually ask you to verify or check something by clicking on a suspicious link that takes you to a bogus website, or sending the hacker a code. From here, you are prompted to enter your Facebook login credentials or personal information like your bank/credit card credentials.
Giveaways. You're enticed to enter a drawing for this fantastic prize, but required to provide personal information or payment in order to claim your winnings.
Fake Investment Opportunities. Ever seen a post about earning a massive payout after investing just a small sum of money? This could include Venmo, CashApp, and Bitcoin advertisements.
Brand Collaboration Requests. A "new, hip, up-and-coming" brand offers to pay you for promoting their products. You're asked for financial information so they can send you a paycheck, but in reality, they're just trying to breach your bank account.
Bogus Job Offers. Scammers seek personal information from you (ex: your home address, driver's license info, banking credentials, etc.) as part of their interview or "hiring" process.
Exposed Passwords. Another key reason is simply exposed passwords. There are millions of leaked passwords sold on the Dark Web every day (or even offered for free). It's enough that your personal password was part of a random data-breach and now your account is at risk. One quick tap in the Cyrus App can show you quickly which personal information is out there today and moving forward.
Try not to Panic
Having a hacked Facebook account is obviously not ideal, but you need to keep a clear head to start the recovery process. Don't act impulsively. Take a few deep breaths, and know that a hacked account is not the end of the world. It's going to take time to recover your account, so keep this in mind from the beginning. Unfortunately, there's no magical unicorn solution to get your account back overnight (at least not yet), so if you come across people or services claiming they can help you for a hefty one-time fee, proceed with extreme caution.
If you have any questions or concerns, ask a trusted cybersecurity service like Cyrus. Online security doesn't have to be scary.
Help Others Learn from your Experience
Let's be honest…Facebook account recovery doesn't always have a happy ending. That said, the best thing you can do is educate people around you. Tell them about your experience so it doesn't happen to them. If you've been hacked, immediately inform your followers to prevent any further damage. If anything, treat this as a learning experience and ramp up your cyber awareness and security moving forward. Facebook hacks are bad, but it can get a lot worse if your Gmail or bank account is hacked…
Recover Your FB Account
Cyrus – Your personal cybersecurity App
Recovery assistance
Online accounts protection
Dark Web monitoring
Device Security
Start Your Free Trial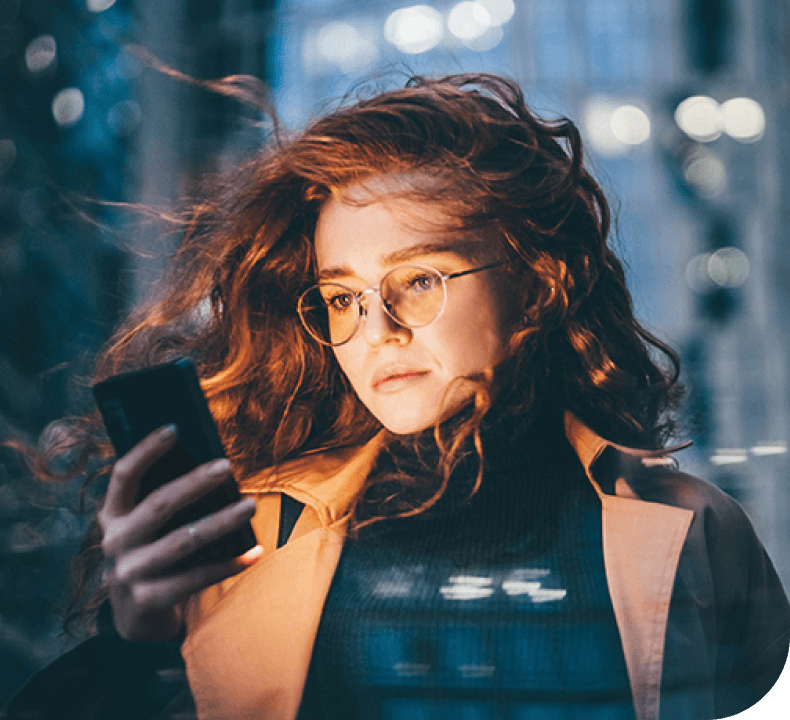 Preventing your Facebook account from being hacked
There are several preventative measures you can take to ensure that your Facebook isn't hacked in the first place. For most of you reading this, it's probably a little too late for prevention but it is vital to keep these tips in mind for after you recover your account and/or create a new one.
Enable two-factor authentication (2FA). You can do this directly from your FB account settings. If you already have 2FA activated but you selected WhatsApp or SMS codes, switch the delivery method to a third-party authentication app (this can prevent a hacker from intercepting a recovery code sent to your phone). You can learn more about 2FA HERE.

Settings⚙️ > Settings & Privacy > Password and Security > Two-Factor Authentication

Enable backup codes or a recovery key. These can only be downloaded or written down, so a hacker should never be able to access them. Backup codes are automatically generated when you enable 2FA, so be sure to save them in a safe place.


Change your password to something strong & unique. If your passwords were leaked to the dark web, an unrelated event put your FB account at risk. It's important to use a unique password for every account rather than generic passwords that hackers can break when running the dice. Read more about password security HERE.

Settings⚙️ > Settings & Privacy > Password and Security > Change Password


Monitor other devices/locations which are signed in to your account. If you ever see a location that you don't recognize, SIGN IT OUT! Unrecognized devices can mean that someone else has access to your account. In this case, you should immediately change password and activate 2FA before it's too late.

Settings⚙️ > Settings & Privacy > Password and Security > Authorized Logins


Monitor third-party applications. Regularly check on which applications have been granted access to your Facebook account. Some third-party tools are inherently riskier than others (like follower/unfollower monitoring apps), and not NECESSARY to maintain an FB account. If you keep any applications linked, you'll want to keep an eye out for any big data breaches that may affect you.


Settings⚙️ > Settings & Privacy > Password and Security > Apps and Websites

Update your contact info / Remove Hacker info! (Settings & Privacy > Personal and Account Information > Name + Contact info)

Secure your email account. This might be obvious, but if a hacker has access to your email, they can easily hack and steal any account associated with it. Be sure to enable 2FA and change your password so it is both strong and different from your Facebook one.
Cyrus Can Help
If you have further questions or need help restoring your Facebook account, Download Cyrus to connect with our in-house Experts. Our Cybersecurity Experts will first help you secure all of your assets before the hacker gets to them. Then we'll help you enable all of the above security precautions to restore the account and lock the door behind it. We've helped thousands of people recover their accounts using these methods. Based on our experience, the average recovery process takes around 1-2 weeks, but it'll be worth it. Hacked accounts are far more likely to get hacked again. Be sure to enable 24/7 account monitoring and identity theft protection insurance to make sure you're protected moving forward!! Learn more about Cyrus Solutions, Online Account Protection, and Credit Monitoring features to protect higher-priority assets (your email, other social media accounts, your money, etc).
FAQ
Can I get my Facebook back if it's been hacked?
Absolutely. It's not guaranteed, but there are methods in place which allow you to verify your identity. That is the key to regaining control of your account. Review the recovery methods in detail at the top of this article.
Who can you call when your Facebook account is hacked?
Unfortunately, Facebook/Meta support is hard to come by. They think everything should be solved using their Help Center. There is no guaranteed 3rd party (aka non-Facebook) company or person that can easily get your account back. However, there are general Cybersecurity Experts out there, like Cyrus, who research and implement solutions that can greatly improve your chances of recovery.
How does your account on Facebook get hacked?
There are a few ways your account can be hacked in the first place. The most common are:
Your email and password information are available on the dark web

You received a DM from someone you know (who was actually a hacker) and provided them with information which allowed them to takeover your account

You were promised money for a prize, or for fictional work, and they asked you for your personal information "so they could send you payment."

You have malware on your device/computer and this bot transmits your login information to the hackers who created it.
How long does Facebook take to recover a hacked account?
Typically between 1-2 weeks, (often times quicker) for instances without any significant complexity.
Can you log back into your Facebook if someone hacked it?
On rare occasions, you might be able to log back in if you act quickly. When a hack attempt occurs, you (the primary account holder) will receive an email from Facebook Security to notify you. In that email is a link which allows you to quickly take control of your account and change the password.If you don't act quickly, this link will expire. 
Otherwise, you would have to go through the primary and secondary recovery methods detailed above in this article to try to regain your account if you have lost complete control.
Take Control of Your Personal Cybersecurity