Back to blog
My Instagram account was hacked. How can I get it back?
Instagram is one of the most popular social networking services apps out there, making it a common and desirable target for hackers. With over a billion users, internet scammers and hacked accounts are nearly inevitable so don't be shocked (or embarrassed) if you or one of your friends fall victim. The key to recovering a hacked IG account is acting fast, so here's what to do—and how to protect yourself moving forward.
Issues with your FB? Read how to unhack Facebook accounts
TLDR
After working with thousands of individuals attempting to recover their hacked social media accounts, our cyber experts are sharing the updated guide for: What to do if your IG account was hacked?
1. Protect your valuable assets.
This is just the beginning. When a social media account is hacked, your other accounts are immediately put at risk. This could include even more valuable assets like your email, banking, credit accounts, Crypto wallet, and more. It is important to move fast to protect yourself from further damage. This could be as simple as changing our other account passwords, or enabling Two Factor Authentication (2FA).
2. Account restoration takes time.
Now that you locked the door to your other assets, it's time to take a deep breath and follow the instructions of our cybersecurity experts. We'll walk you through the necessary steps to get back in control. The methods we use are widely available, but not everyone knows about the most effective methods. This comes from our vast experience helping hundreds of users recover their social media accounts.
3. Enable 24/7 online account monitoring & insurance.
Hacked accounts are far more likely to get hacked again. Once recovered – or if you create a new account – Enable 24/7 monitoring for your online accounts and credit report to ensure you are safe moving forward. Activate identity theft protection insurance for an extra layer of safety.
4. Your friends and family might be next.
Hackers move fast by using your identity to reach out to your inner circle. If you haven't done it yet, share Cyrus to protect them. It is much easier to block a hacker than to remove one.
You can make all this happen through our customized app! Download Cyrus and follow the steps!
Instagram hacks today
Hackers don't just target accounts from the rich and famous, but from ordinary people as well. So what do these hackers want with the account anyway? What are they doing with them and why is it so difficult to contact Instagram support about this issue?
To keep a long story short, though some hackers use Instagram accounts to spread spam or propaganda, most use them to make money, as much money as they possibly can. Since the account has your name on it, more people, especially your followers, are likely to believe anything they post, comment on, or send in a direct message. Plus, hackers like to prey on the fear and desperation that individuals may feel after getting locked out of their accounts; convincing them to send hundreds, if not thousands of dollars with the promise of returning the account. So what can we do to protect ourselves?
Recognize the Common IG Scams
Phishing Messages. These could come from email, text, DM, etc. but they all have the same idea. Always confirm if you recognize the phone number or email address the message is sent from! The messages usually ask you to verify or check something by clicking on a suspicious link that takes you to a bogus website. From here, you may be asked to enter your Instagram login credentials, security codes, or personal information like your bank/credit card credentials. If you don't recognize the sender, or it seems suspicious, just delete it. If you're unsure, ask Cyrus and our Experts will be happy to take a look for you.
Giveaways. You're enticed to enter a drawing for this fantastic prize, but required to provide personal information or payment in order to claim your winnings.
Fake Investment Opportunities. Ever seen a post about earning a massive payout after investing just a small sum of money? This could include Venmo, CashApp, and Bitcoin advertisements. If it sounds too good to be true, it probably is.
Brand Collaboration Requests. A "new, hip, up-and-coming" brand offers to pay you for promoting its products. You're asked for financial information so they can send you a paycheck, but in reality, they're just trying to breach your bank account.
Bogus Job Offers. Scammers seek personal information from you (ex: your home address, driver's license info, banking credentials, etc.) as part of their interview or "hiring" process.
Exposed Passwords. Another key reason is simply exposed passwords. There are millions of leaked passwords sold on the darkweb every day (or even offered for free). If this happens, there's no way to remove it from the dark web. But you can simply change your passwords to make that old password obsolete.
Try not to Panic
Having a hacked Instagram account is obviously no fun, but you need a clear head to start the recovery process. Take a few deep breaths, and know that a hacked account is not the end of the world. It's going to take time to recover your account, so keep this in mind from the beginning. Unfortunately, there's no magical unicorn solution to get your account back overnight (at least not yet), so if you come across people or services who say they can do this for you after a hefty one-time fee, stay away.
If you have any questions or concerns, ask a trusted cybersecurity service like Cyrus. Online security doesn't have to be scary.
Help Others Learn from your Experience
Let's be honest…Instagram recovery doesn't always have a happy ending. That said, the best thing you can do is educate people around you. Tell them about your experience so it doesn't happen to them. If you've been hacked, immediately inform your followers to prevent any further damage. If anything, treat this as a learning experience and ramp up your cyber awareness and security moving forward. IG hacks are bad, but it could be a lot worse if your primary email address or bank account is hacked…
Preventing your Instagram account from being hacked
There are several preventative measures you can take to ensure that your Instagram isn't hacked in the first place. For most of you reading this, it's probably a little too late for prevention but it is vital to keep these tips in mind for after you recover your account and/or create a new one.
Enable two-factor authentication (2FA). You can do this directly from your IG account settings. If you already have 2FA activated but you selected WhatsApp or SMS codes, switch the delivery method to a third-party authentication app (this can prevent a hacker from intercepting a recovery code sent to your phone). You can learn more about 2FA HERE.

Settings⚙️ > Security > Two-Factor Authentication

Change your password to something strong & unique. If your passwords were leaked to the dark web, an unrelated event may have put your IG account at risk. It's important to use a unique password for every account rather than generic passwords that hackers can crack. Read more about password security HERE.

Settings⚙️ > Security > Password

Enable backup codes or a recovery key. These can only be downloaded or written down, so a hacker should never be able to access them. Backup codes are automatically generated when you enable 2FA, so be sure to save them in a safe place.
Monitor other devices/locations which are signed in to your account. If you ever see a location that you don't recognize, SIGN IT OUT! Unrecognized devices can mean that someone else has access to your account. In this case, you should immediately change password and activate 2FA before it's too late.

Settings⚙️ > Security > Login Activity

Monitor third-party applications. Regularly check on which applications have been granted access to your Instagram account. Some third-party tools are riskier than others (like follower/unfollower monitoring apps), and NOT NECESSARY to maintain an IG account. If you keep any applications linked, you'll want to keep an eye out for any big data breaches that may affect you. Or these apps could be scams to begin with.

Settings⚙️ > Security > Apps and Websites

Secure your email account. This might be obvious, but if a hacker has access to your email, they can easily hack and steal any account associated with it. Be sure to enable 2FA and change your password so that it is both strong and different from any other passwords you use.
Download Cyrus. As mentioned before, when you're under attack, time is crucial. Our cybersecurity experts will first help you secure all of your assets before the hacker gets to them. Then we'll help you enable all of the above security precautions to restore the account and lock the door behind it. We've helped hundreds of people recover their accounts using these methods. Based on our experience, the average recovery process takes around 1-2 weeks, but it'll be worth it. Hacked accounts are far more likely to get hacked again. Be sure to enable 24/7 account monitoring and identity theft protection insurance to make sure you're protected moving forward!! Learn more about Cyrus Solutions, Online Account Protection, and Credit Monitoring features to protect higher-priority assets (your email, other social media accounts, your money, etc).
Steps to Recover Your Instagram Account
The actual recovery process can look a little different for everyone, as Instagram is constantly testing different features and processes depending on your device type and app version. You might not be presented with the same recovery options as someone else, at least not today. For that reason, it's important to remember this and to stay persistent when attempting to recover a hacked account.
Security Email from IG
First thing, check your inbox for an email from [email protected]. Under normal circumstances, Instagram is supposed to reach out to you if they detect suspicious activity like a new device login or a changed email. When caught early, changes can be reversed via this security email. You should see an option for "Reset your password" or "Secure your account" at the bottom where you'll be able to change the password and kick the hacker out.
These are some examples of the security email(s) you might receive if your IG has been compromised.
Request a Login Link
As long as your backup contact methods haven't been changed, you have the option to request a password reset link directly from Instagram. Just select "Get Help Logging in" on an Android or "Forgot Password" on an iPhone. You can do this from the web or Instagram app.
Requesting a login link is essentially the same process as resetting your password when you forget it.
Video Selfie
This is the best recovery option if the hacker has set up Two Factor Authentication (2FA). If you have photos of yourself in your account, you might be asked to submit a video selfie of yourself turning your head in different directions. This will be compared with pictures you have posted of yourself on your account. The review process may take up to 5 business days, and the video will be deleted within 30 days. This process can only be initiated from the IG app on a recognized device (i.e. one you've used to login into your account recently).
How do I get to the video selfie?
There's no direct link to take you to the selfie video, but here is the most common pathway to get there.

Recover Your IG account
Cyrus – Your personal cybersecurity App
Recovery assistance
Online accounts protection
Dark Web monitoring
Device Security
Start Your Free Trial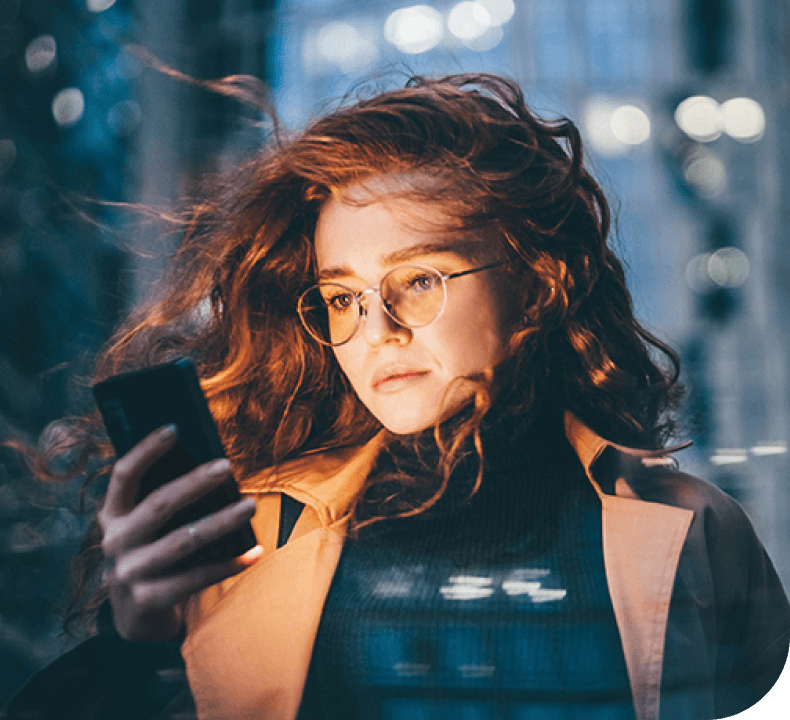 This typically can be accessed by entering the current username (even if the hacker changed it slightly)… Ask your friends to check their followers list/DMs/tagged photos of you to find the current username.
Click "Forgot Password?"
On the next screen, tap "NEXT" which should surface the hacker's contact info.
If so, that's okay, underneath the Blue button, tap "Can't Reset Your Password?" or "Try Another Way." In some cases, this will show your previous/original contact email and phone number.
In some cases, when you tap "NEXT," it won't even show the hacker's contact info and will automatically send a code to the hacker's email. If this happens, go back to the first screen after you tap 'Forgot Password' and tap "Can't Reset Your Password?" or "Try Another Way" (this link appears on multiple screens, and shows different results).
(If you see your contact info) Send yourself a code to whichever method is most reliable.
You should see the original contact methods you used when signing up for Instagram on this page.
Once received, Enter the code. This should take you to a form. Answer the questions, and enter the most reliable email address when prompted.
If you don't see your contact information and cannot send yourself a security code, tap "Try Another Way" at the bottom. You'll see a small menu at the bottom of your screen. Choose "Get Support."
The support screen you're taken to may look something like this, but could look a little different if IG is testing different features.
You'll have to enter a couple of quick answers (as seen in the screenshots above), and verify a reliable email address to get your recovery instructions.
Next, you will see instructions for the Video Selfie. It's super fast and easy. Once completed, upload it to Instagram using the button in the app, and wait several business days for them to review it.
Make note of the confirmation screen after submitting your video selfie – you should also receive a confirmation email
This works best if you have plenty of photos of yourself in your Instagram account. It can be difficult for accounts used for business, or if the hacker removed most of the pictures of you. The Instagram team is overrun with these requests because hacking is so common. Even if you DO have pictures of yourself, it may be denied. You'll receive an email either way. We recommend submitting a new Video Selfie following the same steps every time you receive a denial, or every 3-4 days if you don't get any response at all.
If you know for a fact that you don't have photos of yourself in your account, there is an option to select "No, I don't have photos of myself" from this same flow. In this case, you should receive an email asking you to provide the initial email address or phone number as well as the type of device (e.g. iPhone, Android, iPad) you used when you signed up. Just follow the steps they outline in the email to proceed through the rest of the authentication process. You may also be routed to their Help Center.
Once your identity has been confirmed, you'll receive an email that looks something like this:
Here's an example of the email you might receive once your video selfie is confirmed.
Selfie Photo with a Hand Written Code
For some people, when they try to go through the selfie video process they are taken to a completely different form which asks them to provide all of their account details. The video is not even an option, but that's okay! After submitting the form, you'll receive an email (typically from Facebook as the sender) asking for a photo of yourself holding a hand-written provided by them, followed by your full name and username. In all honesty, it may look suspicious but this process is 100% legit.
After you submit the photo, it may take up to 2-3 weeks for a response. Better than nothing…
You may receive an email from Facebook outlining the above steps to confirm your identity.
Report an Impersonation
With this process, you would report that someone is impersonating you (which is technically true if the hacker is posting on your behalf). It's super easy, and you can Click HERE to get started. First, you'll click "Someone is impersonating me or my friend." Then click "Yes, I am the person being impersonated." Make sure you fill in the remaining fields accurately, otherwise Instagram may ignore your request. You'll also want to Take AND Attach a selfie of your actual face, with your ID in the same photo to verify your identity. In the "Additional Info" section at the bottom, explain the situation at hand before submitting. In this section, leave as much detail as possible to prove this is your account, so they know the report is as legit as possible.
​​
Be sure to click "Someone created an account pretending to be me or a friend" then "Yes, I am the person being impersonated" (this will expedite the process).
Request Login Support
This method is probably the least impactful but does allow you to submit a report for your hacked IG account assuming nothing else is working. You'll want to click HERE to request login support. Make sure you enter the Username as it is TODAY (even if the hacker changed it slightly), so IG support will be able to research the correct account. For the first 4 questions after that, you will likely answer "Yes." Then at the very bottom under "Add Additional Comments" you should include details on the situation (i.e. "Someone hacked my account and is impersonating me…"). Easy peasy!
Download Cyrus and Follow Our Steps!
F&Q
Does Instagram have a phone number or email I can contact for support?
The short answer: No. You might be able to find a phone number or email floating around online for Instagram, but they are all old automated contact methods that are no longer in use. You'll either get no response at all or will be directed toward their Help Center for further assistance. As you probably already know, the best kind of help you can get there is an automated support form. If you want to chat with a real human, our Cyrus Security experts are happy to help with your IG account. You can Click Here to learn more about Cyrus and/or download the Cyrus App.
How do I get to the selfie video?
Click "

Forgot Password?

" 

On the next screen, tap "

NEXT

" which should surface the hacker's contact info.

If so, that's okay, underneath the Blue button, tap "

Can't Reset Your Password?

"  

In most cases, this will show your previous/original contact email and phone number. 

In some cases, when you tap "

NEXT

," it won't even show the hacker's contact info and will automatically send a code to the hacker's email. 

If this happens, go back to the first screen after you tap 'Forgot Password' and tap "

Can't Reset Your Password?

" or "

Try Another Way

" (this link appears on multiple screens, and shows different results)

 Send yourself a code to whichever method is most reliable. (You may have to tap "

Try Another Way

" at the bottom of the screen if you didn't see this option previously)

Once received, Enter the code. This should take you to a form. Answer the questions, and enter the most reliable email address when prompted. They will send you another code to this email address to confirm you have access to it. Enter the code once you receive it. 

Next, you will see instructions for the Video Selfie. It's super fast and easy. Once completed, upload it to Instagram using the button in the app, and wait several business days for them to review it.
**Please note that the process to arrive at the selfie video can look a little different for everyone. This is the most common pathway, but you might see some slightly different pages and/or prompts on your end. Other outcomes could be: (1) verify a previous password on your account, or (2) Support Request Form (enter an email address; choose your reason; and provide details about the issue)
How do I report a hacker on Instagram?
Another way to report a hacker is from within the app itself. While viewing the account in question…
In the upper-right corner, tap the (3 dots).

Tap "

Report…

" on the screen that pops up. This will surface reasons for reporting the account.

Then tap "

Report Account

"

In most hacked cases, the hacker is posting about Bitcoin or some other misleading or suspicious jive. Therefore, the most accurate reason to Report the account in that menu is "

It's pretending to be someone else."

Then when they ask "

Who is this account pretending to be?

" – Select

Me

(if it's your account) or

Someone I know

(if it's your friend/family member).
Click "Submit Report"
Can I just delete my hacked IG account instead of trying to recover it?
Unfortunately, you won't be able to delete an account to which you no longer have access. If you'd rather go down this route, we would recommend (1) submitting the aforementioned Impersonation Form, or (2) reporting the account using an alternate login or having your friends/family do so. Try reporting it a minimum of 30 times between you and your friends for the quickest response.
What if my Instagram account was deactivated?
In some cases, hackers might delete all your posts, or they might delete your account entirely. Other times Instagram will actually deactivate the hacked account due to a violation of their community guidelines (i.e. too many spam posts, comments, and/or DMs by the hacker). Either way, Instagram supposedly stores your information for a couple of weeks after this happens. In most cases, you might be better off creating a new account, but if you're still desperate to recover it, here's our recommendation: 
There are 3 forms you can fill out and submit for deactivated accounts. They are technically for different reasons of deactivation, but the bottom line is, if you submit them all, your situation should be covered by at least one of them:
When allowed, it would really help your case in terms of confirming your identity to submit a selfie of you (your actual face) and holding your ID (where they can read the name clearly).
How long does Instagram take to recover a hacked account?
The recovery process looks different for everyone, but you should expect this to take a couple of weeks on average (a minimum of 5-10 business days). Instagram is handling thousands of these requests a day, so there is no way to speed up the process. After you submit your recovery requests, try to sit tight and know that you've done everything in your power to get your account back. You may need to submit certain options multiple times before they are approved.
Should I report my hacked Instagram account to the police?
You can always report your hacked social media account(s) to local authorities to put it on record. It's possible your friends, peers, or co-workers can see your accounts. If they disapprove of the content being published, this could negatively affect you, and in extreme cases, maybe cost you your job. There's generally very little the police can do to help you recover it. However, it's a great idea to put it on record that you were not in control of the account when misleading or otherwise suspicious info was posted to an account under your name and identity.
What should I do if my Facebook account is hacked?
Though Meta owns both Instagram and Facebook, the account recovery process is very different. If you'd like assistance with a hacked Facebook account, our cybersecurity experts are happy to help! Click HERE for more information.
Take Control of Your Personal Cybersecurity